KOREA DOOSAN NATURAL GAS GENERATIOR SETS
Unit Power System:
Power using imported Korean DO0SAN brand products.
Gas Working System:
Key components using the world's top brand products to ensure the high-quality of products, such as BOSCH, IMPCO, FISHER, MADAS.
Unit Control System:
Adopt for ComAp control systems,which is made by EU,operation in english and chinese,friendly controling,high degree of automation.
Unit Design Concept:
Skid-mounted integrating with design and production。Imploded cooling system, control system and fuel decompression systems into platform。reducing the amount of on-site installated and commissioned time。
Safety Protection System:
Fuel system is equiped with safety valve,electromagnetic valve,warning system for combustible gas leak.[ optional] and remote monitoring system (optional).
Parts Supply Support:
DOOSAN engine component parts can provide a full range of spare parts and services to customers worldwide through a global DOOSAN Daewoo dealer network。
Doosan natural gas generator sets model spectrum (400V, 50HZ, power factor 0.8, speed 1500)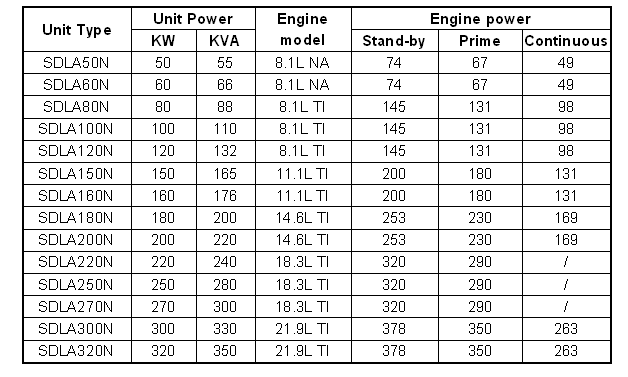 Doosan natural gas generator sets model spectrum (400V, 60HZ, power factor 0.8, speed 1800)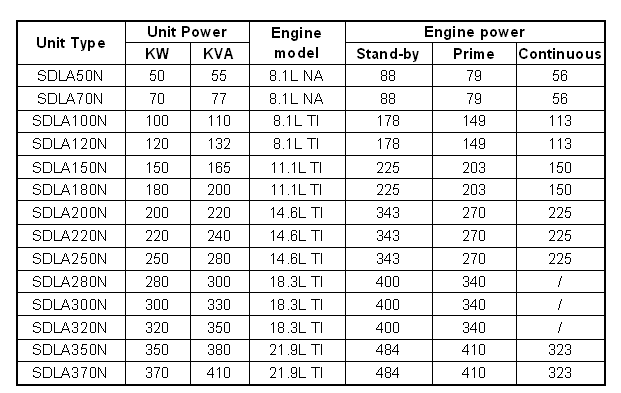 Remarks:
1、Scope of supply:gas engines, generators, controller, base, fan water tank, gas pressure reducing valve, gas filters, explosion-proof solenoid valve, starting batteries and connecting cables and accessories and technical data.
2、Requirements for air supply:from the unit within 1m before gas inlet pressure regulating valve, low gas pressure is 3 kpa; After the removal of light oil ,volume of methane content should not be less than 70%, low calorific value of no less than 32 mj/Nm3; H2S content≤20mg/Nm3, the total sulfur content ≤480mg/Nm3, impurities particle ≤5μm, impurity content ≤30mg/Nm3, no free water。